1.24.2018
Bear Flag CrossFit – CrossFit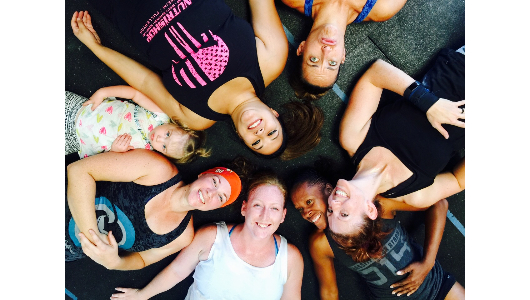 Question of the Day
Warm-up (No Measure)
Would you rather be able to time travel into the past as a younger you with the knowledge you have now or be able to see into the future?
Warm-up
Warm-up (No Measure)
250m Row or Run

60 Double Unders or Singles

15 Ring Rows

10 Push Ups

12 Step Outs

15 Toe Touches

15 Good Mornings
Metcon Prep
Warm-up (No Measure)
15 Minutes to practice the movements in the workout. The coach will spend a few minutes on each movement.

Set of for metcon.
Metcon (AMRAP – Reps)
1 Minute at Each Station:

Med Ball Slam 40/30

Pull Ups (Rx+ Rope Climbs)

Push Ups

Double Unders

Rest

*4 Rounds

*May start at any station

*Score is total reps
Easiest thing to do is keep a running count each round. Note down you reps during rest, start count over after rest, add up all reps at the end. (should have 4 numbers to add at the end)
Accessory
Metcon (No Measure)
General:

4×12 Front Rack Supinated DB Lunge
Leaners: WOD Only
Hybrid:

2000m Row
Gainers:

4×12 Front Rack Lunge