1.17.108
Bear Flag CrossFit – CrossFit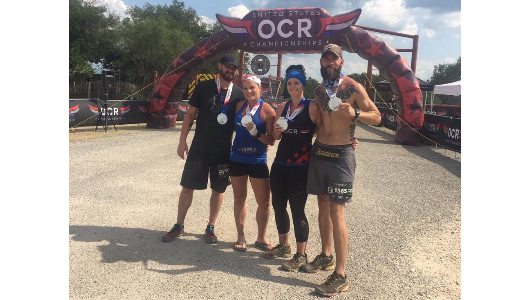 Question of the Day
Warm-up (No Measure)
What do you think is the absolute best song to work out to?
Warm-up
Warm-up (No Measure)
500m Run

10 Push Ups

20 KB Deadlifts

10 Inch Worms

10 Banded Pass Throughs

20 Band Pull Aparts
Metcon Prep
Warm-up (No Measure)
7 Minutes on the clock to set up for metcon.

Complete 5 Ring dips at the modification you will be doing the workout with.
Metcon
Metcon (Time)
"Costco Trip Part II: The last Parking Spot"

800m Run

200m Farmer Carry 70/53

20 Ring Dips

200m Farmer Carry

20 Ring Dips

800m Run

*25 Minute Cap
Accessory
Metcon (No Measure)
General:

4 Rounds

12 Bent Over Row

12 Isolated Reverse Fly
Leaners:

WOD Only
Hybrid: 4 Rounds

12 Barbell Row

12 Isolated Reverse Fly
Geainers:

4×12 Bent Over Row